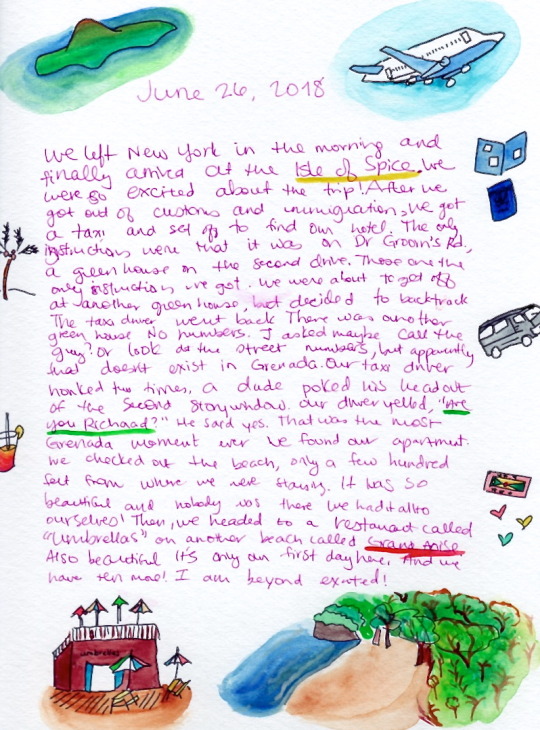 My boyfriend and I decided to spend ten days in Grenada, also known as the Isle of Spice. He had served in the Peace Corps for three years in that country and had not returned to a visit yet. Coincidentally, it's also an island paradise famous for their nutmeg, sugarcane, rum, carnival, and jabjab celebration.

We stayed in three different places: an Air Bnb, hotel, and a cottage a friend helps manage. I brought watercolors and a black ink pen with me to every location. In my journal, I experimented with different handwriting.

We mostly traveled by bus – privately owned vans that blast soca and reggae and are driven by (crazy) knowledgeable guys who knew every bump of the hilly rainforest.

I have never been to a place where tropical fruits just fall like it's no big deal. We constantly saw coconuts on the side of the road, vagrants munching on mangos, and guavas littering the oceanside. Plants here all have different names: An avocado is a "pear" and cumin is "saffron".

The island is famous for it's 50+ beaches, all with a different name and priding itself in a different aspect. We went to Grooms Beach for the privacy, Grand Anse for the calm waters, and Morne Rogue for the beautiful cliffs bordering coral reefs.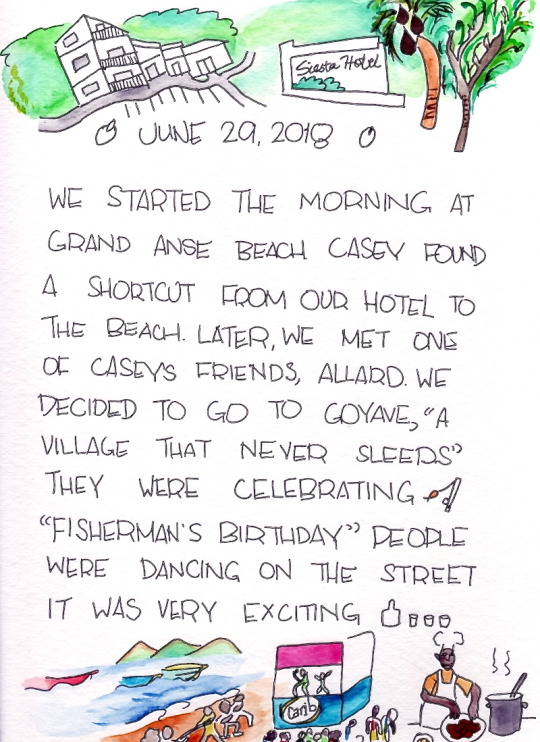 My favorite places on the island: