Macau is an interesting place that I visited with my family. When I say family, I really mean a random assortment of… people… that are distantly related to me. My maternal grandpa is one of nine children. My mom has a close relationship with great uncle #5 because they grew up in the same household. Their children have married other people and their children are included in my "family" because we frequently see each other, if not in Hong Kong, Tucson, or elsewhere. So we went with a lot of people I will just call my family (but really they are my mom's cousins?)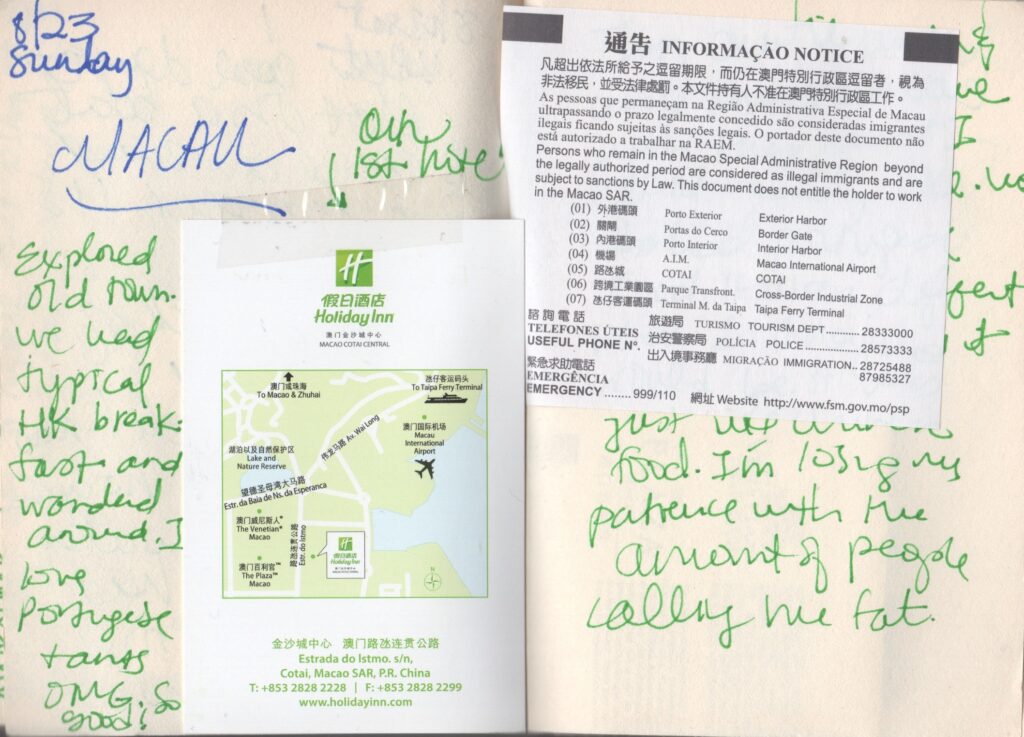 Macau is dizzying and peaceful at the same time. It's difficult to describe. One hand, it known for it huge, gaudy casinos, peak of human strength stunt shows, and lavish cuisine. We had hand-pulled noodles in a giant, air-conditioned, ritzy casino. Who knew if it was night or day. But we also wandered around the idyllic cobblestoned streets looking for po-tat and Portuguese food. There are countless Portuguese monuments and colonial-era parks. While it seems new, it also seems "old." While casinos are seemingly always open, the rest of Macau is sleepy and shuts down by sundown.
Traveling in a large group is tiring but it was a fun experience. There is such culture shock between my great aunts' children?? My mom's cousins?? and me because we all have mutual love but don't have a lot to talk about because of language barriers. However, they still act freely around each other and I was just along for the ride.