Marin County is the area north of San Francisco, on the other side of the Golden Gate Bridge. I had heard a lot about that area from fellow mushroom collectors and identifiers. It is moist, mountainous, and has great trails. My boyfriend and I shared a special weekend there this Valentine's day.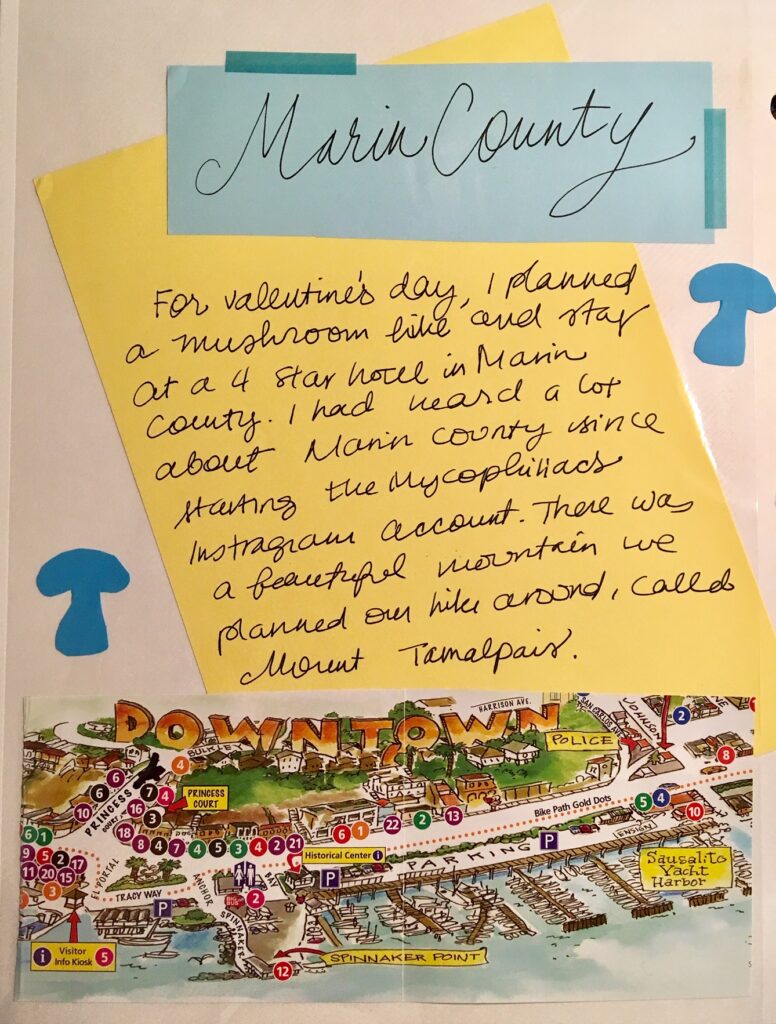 We liked Mount Tamalpais so much we explored three different trails in the park. It was a dry season but we were able to find some north facing slopes. Some common species of mycelium we found were Turkey Tail and King Alfred's Cake. We found our first Pink Oyster. We also discovered many Turret Spider nests, mistaking them for mushrooms at first.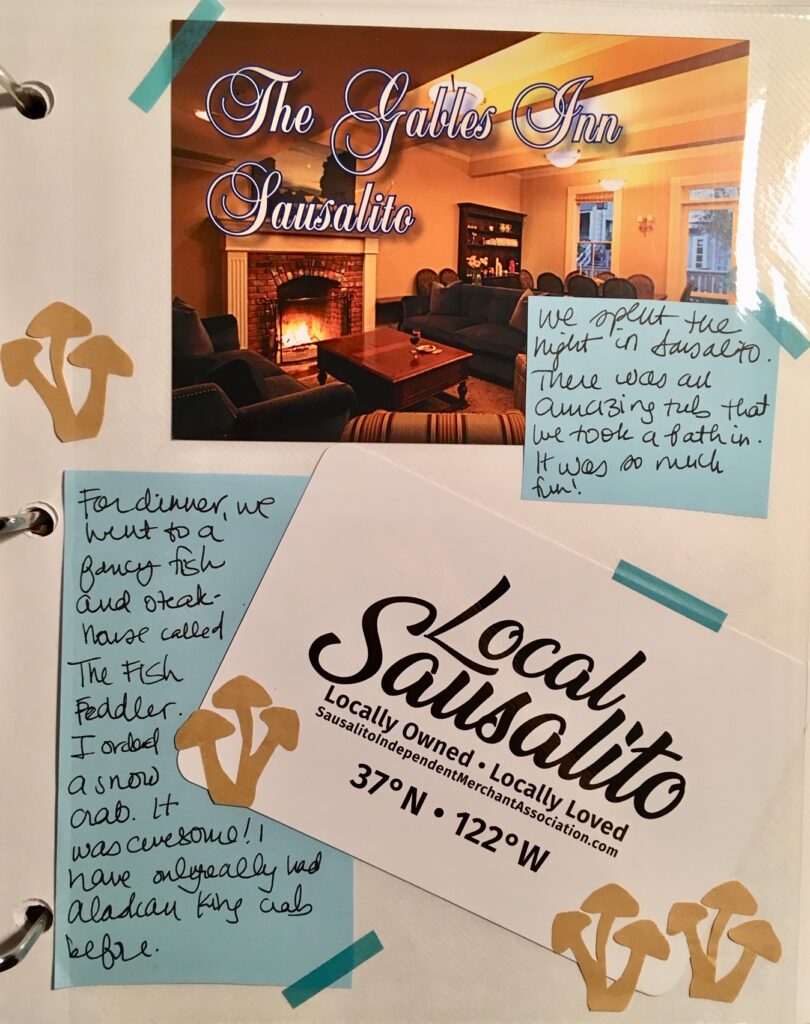 At night, we stayed at The Gables Inn. There are only thirteen rooms on the property. It is homey and cute. They have a great breakfast spread and wine and cheese happy hour in-house every night. Sausalito closes very early at night, so we were lucky to get a table at The Fish Peddler. I had a three pound snow crab.
Marin County was an idyllic place next to the sea, perfect for hiking. Only a week later, they were one of seven California counties to vote Joe Biden instead of Bernie Sanders. I'll probably never forgive them but I'll appreciate the time we spent there.