Most of my time spent in Arizona is in Tucson. I went to school there for two years and all my cousins live there. Tucson is low-key and funky. Phoenix feels more corporate, cleaned-up, and built out. I definitely prefer Tucson even if it doesn't have much of the same conveniences that a large city has. For example, finding good Asian food in Tucson is near impossible.
This year, I spent an entire week in Phoenix. More specifically, Scottsdale. I've never spent more than a day in Phoenix. I got to know Phoenix through the lens of my sister, who recently moved there.
As much as I wanted to hate Phoenix, the beautiful desert landscape is unbeatable. The Sonoran Desert is my favorite ecosystem in the world.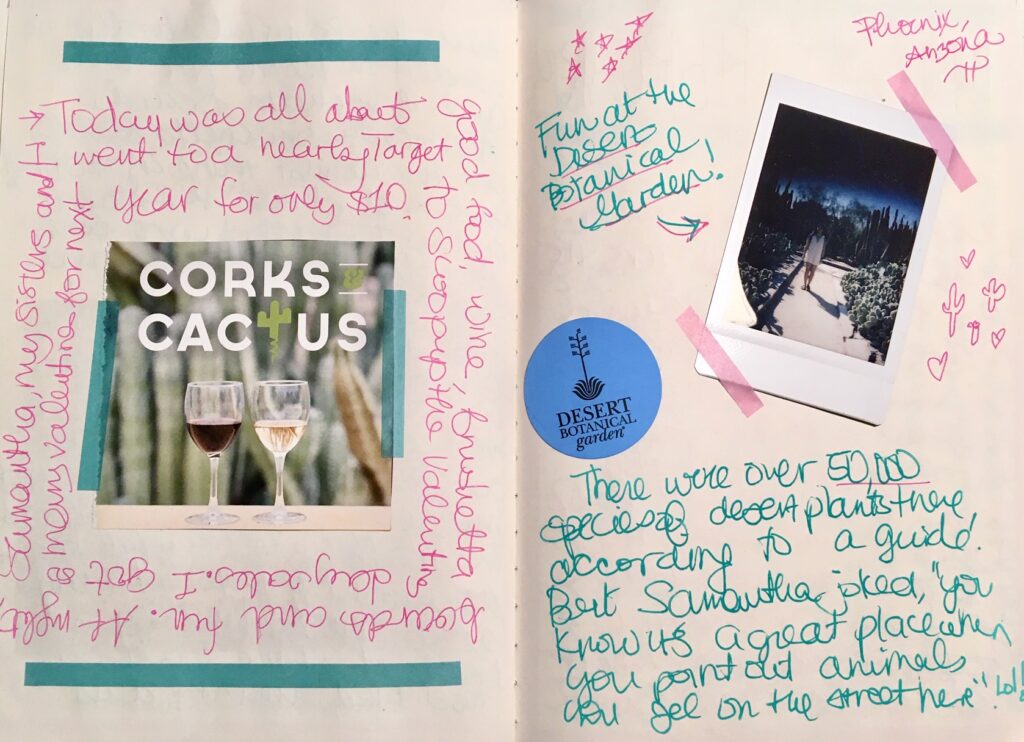 One day, we went to the Desert Botanical Garden. There was a kitschy art exhibit and a variety of desert plants. But it was gruelingly hot even in February. I learned what a brushetta board was shortly afterwards. I kind of understand the Arizona wine mom stereotype now. Wine in the desert just hits differently.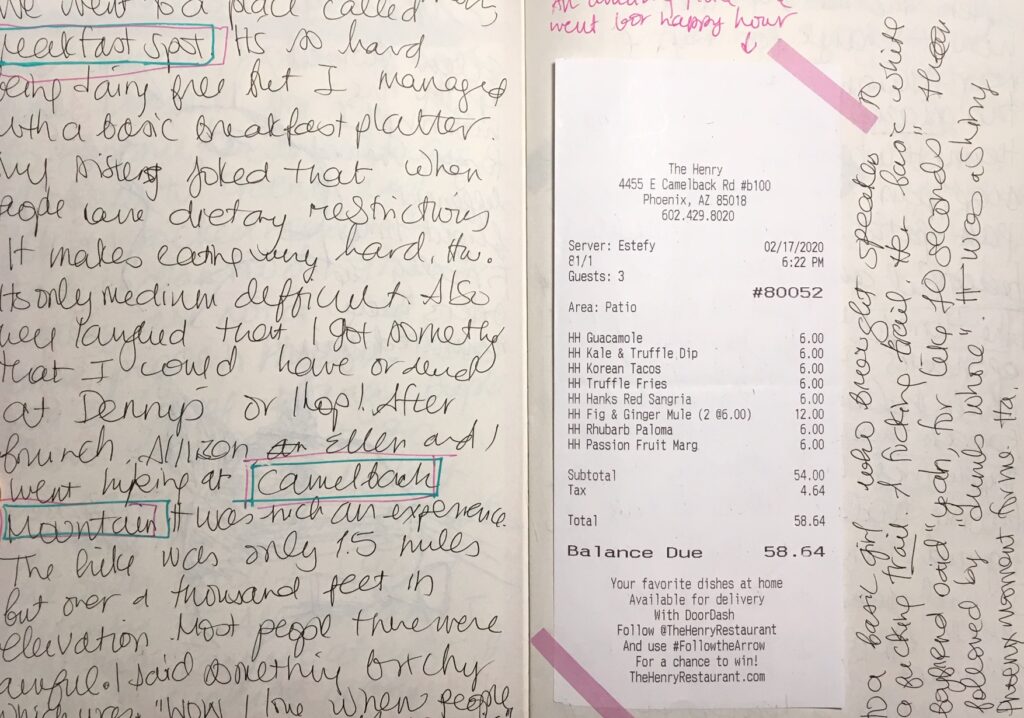 There was so much good food in Phoenix. I gained nine pounds in just five days. My sisters are amazing at finding the best brunch and happy hour spots. One of my favorites was The Henry. The patio was beautifully decorated with colorful tile. The drinks were all artisanal cocktails of gin and tequila – yum! I had a Ginger and Fig Mule. It's part coffee shop, part restaurant, part happy-hour patio.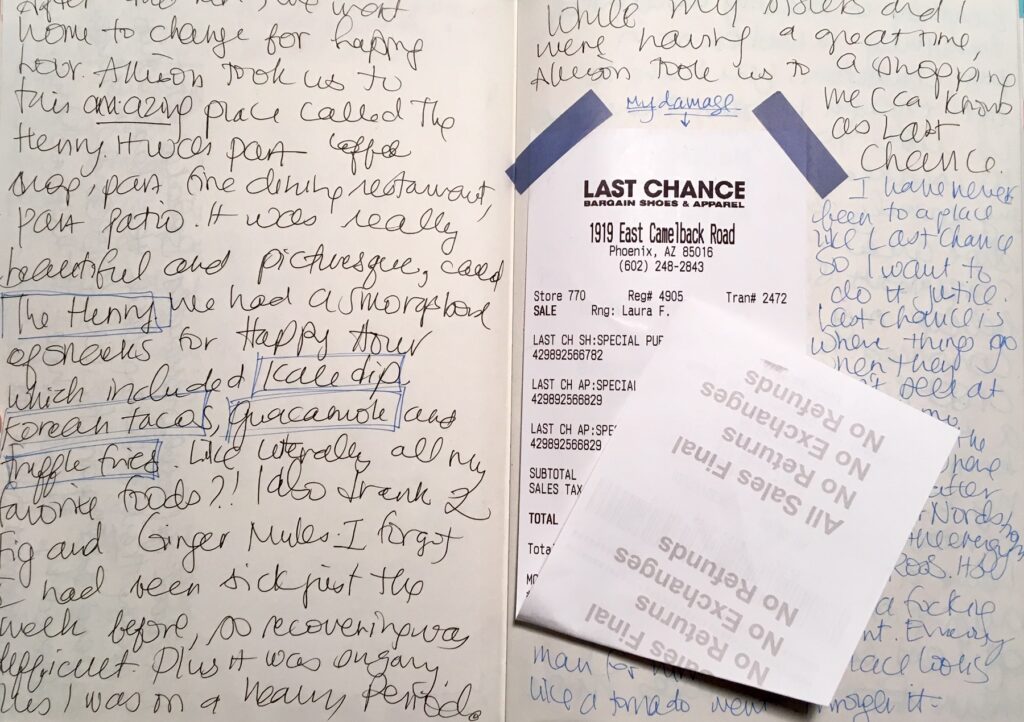 The shopping in Phoenix was good, too. There are so many boutiques on 4th Avenue. But there was one place that stood out among the rest. It's called Last Call. There are only few Last Call locations in the country. Items that don't sell at a Nordstrom Rack get shipped to one of the few Last Calls in the country. As a result, they are crazy. The stores are packed to the brim, not consistently organized. You can literally find anything. The shoppers act like it's a life or death situation. Tensions are high. It doesn't help that the Phoenix location is underground, lacks windows, requires walking into a dungeon-like room, and is in a dying 80's-like linoleum-tiled shopping mall. My sisters and I liked it so much, we went twice. On my first visit, I scored Blundstones boots for only $60. On my second visit, I found some $30 Uggs. If you love thrifting or the thrill of the hunt in shopping – there's no experience quite like shopping at Last Call. Enter with caution, I say.
On one of the last days, my sisters and I headed to Sedona. It's less than two hours outside of Scottsdale. We went on a hike, saw an infamous Catholic church paved on the side of a rock, and Slide Rock State Park. We had Argentinian style-burgers. Sedona is filled with new-age shops, similar to other "holy" spots in the US.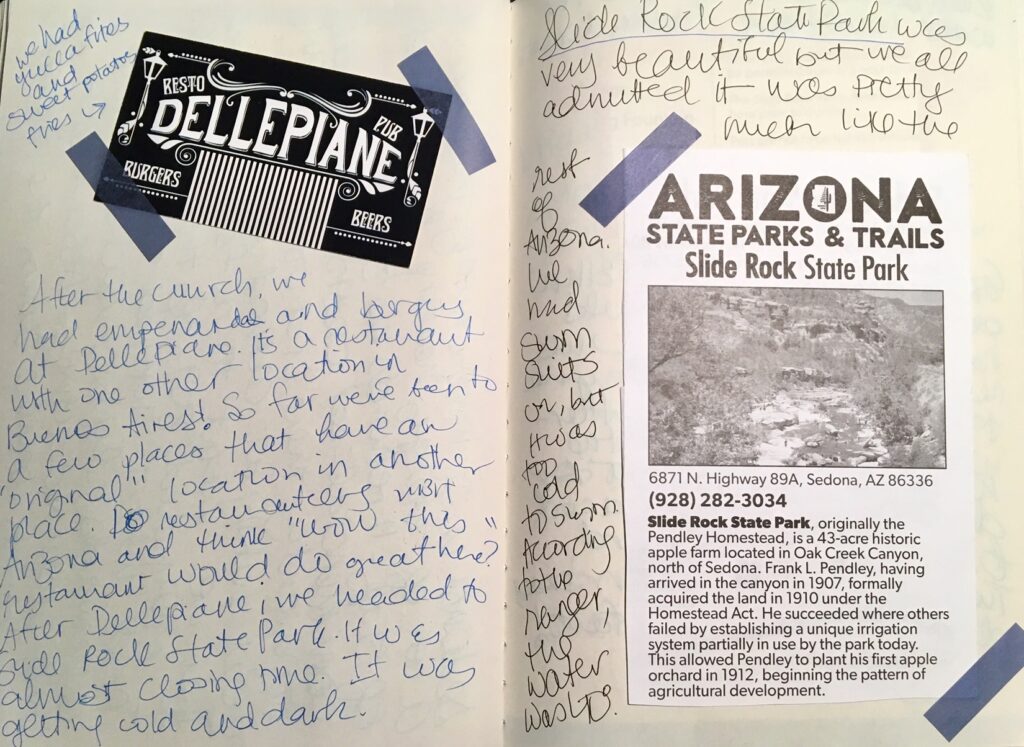 Although the home of John McCain and private prison paradise will never be one of my favorite cities, I'm glad I got a taste of Phoenix.