The first thing I do on every trip is buy a notebook. I used to take a journal with me from home, but now I always pick a journal while in the actual destination. I've found that there is way too much oh-my-gosh-why-didn't-I-buy-this-notebook anxiety. I frequent book stores and stationery shops in all the places that I travel to, and in the past, I've turned down buying yet another notebook, as I always already had one in my bag. Then, I made notebook-searching part of the trip and I've looked at shopping while traveling differently ever since. The perfect journal matches the length of your journey. A short little trip would warrant a tiny little thing, a long trip might need a larger journal. Moleskine and Rhodia are preferred hipster notebook brands right now, but I always try to find something that contains elements of the country on the cover.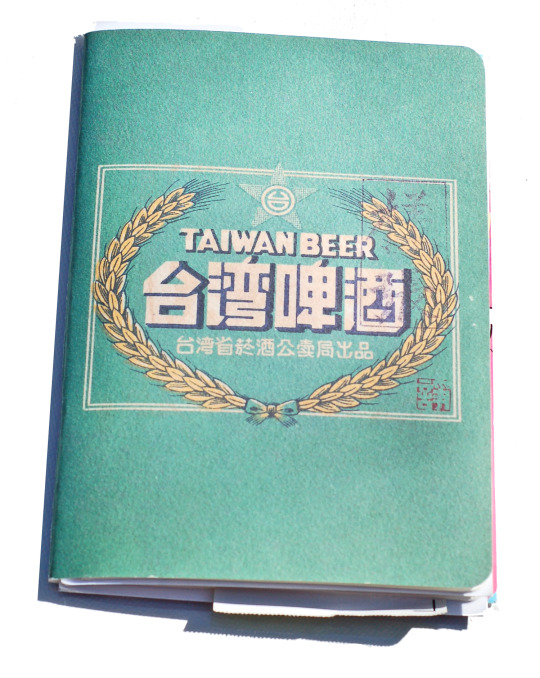 This guy is a little 5″x"4 passport buddy that I found at a bookstore in Taipei, Taiwan.
It was the beginning of a week long journey around Taipei. My family and I visited Ping Hsi Railway (where the lanterns get famously released into the sky), Yangmingshan National Park, and the Beitou hot springs. It was my second time there. I went with many cousins and distant relatives. As in, how many of you all know your grandma's step-brother's children? Hello, I do, and I've traveled with them to other countries.
The first time I had been to Taiwan, I was only twelve and had forgotten everything about the place. Don't you feel a little bit sad for all the places you've went, but you weren't awake yet? That's how I feel about so many places I went to on family vacations as a kid.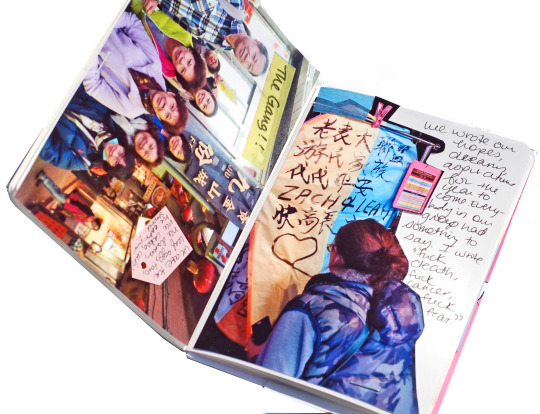 Travel tip no. 397: The best part of traveling with well-travelled people is that the food you encounter is so, so much better.
Whenever I journal, I keep space to paste photos in later. Developing phone photos (versus film photos) at a photo kiosk is anachronistic. Developing photos is slowly becoming obsolete, yet to bring it back by developing photos taken on a smart phone is fun. It's also inexpensive to develop photos. You can always just print photos out later and wait to journal when you've returned home. I find that printing out photos and then waiting to journal after the trip is part of a necessary post-trip reflective process.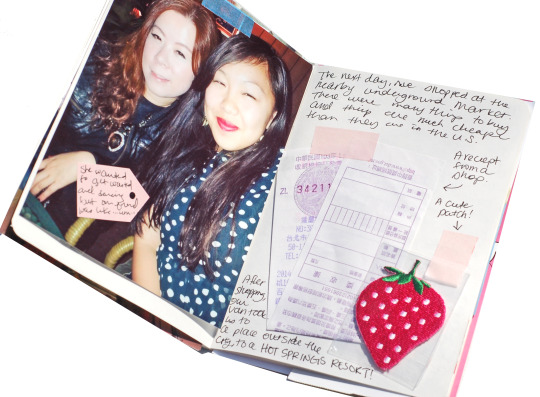 Receipts in a language that I can't read.
The best part is that you can write in your worst handwriting because you're journaling for yourself. Or you can be as descriptive as you'd like.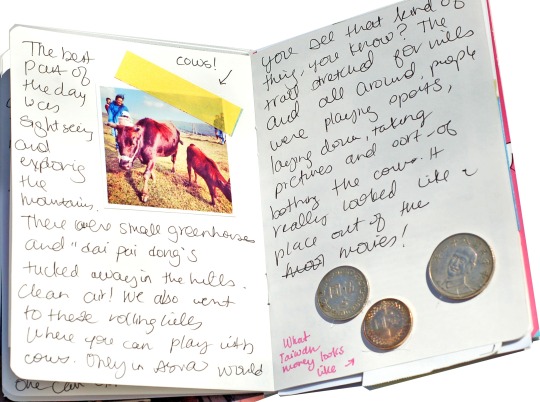 You can be as dorky or as personable as you want. I've printed photos from my own Instagram to supply pictures for journals, as well as picked up money and coins to line the pages.