I went to Yosemite for the first time in October. I'll be honest – I don't like the idea of Yosemite. Apple (and capitalism) has ruined the name for me. The kind of affluent, oblivious Colorado-loving kind of American that I despise – really love going there. Two super cool documentaries were even made this year about El Capitan, a stupidly steep rock mountain in Yosemite. It seems so intentionally unsafe to climb it, why does everyone need to climb this mountain? Can't we just appreciate it as a natural wonder and not need to prove our human finesse on it? It bewilders as well as irrationally angers me.
When I'm looking for a hike I love my local parks like Monte Bello Preserve (in Palo Alto) or Big Basin Redwood Forest (in Soquel). I really dislike the idea of using nature as a fitness aspiration. I am unfairly assuming that Yosemite, along with Yellowstone, has been co-opted to represent pure human sport and superiority by the very same people I've been generalizing. I've let myself associate examples of breathtaking natural beauty with consumption-happy white people who put their lives in danger on purpose while millions of people literally live in danger they cannot escape. In short, I am not inspired by an "against all odds" kind of story when it involves climbing a mountain for reasons other than survival.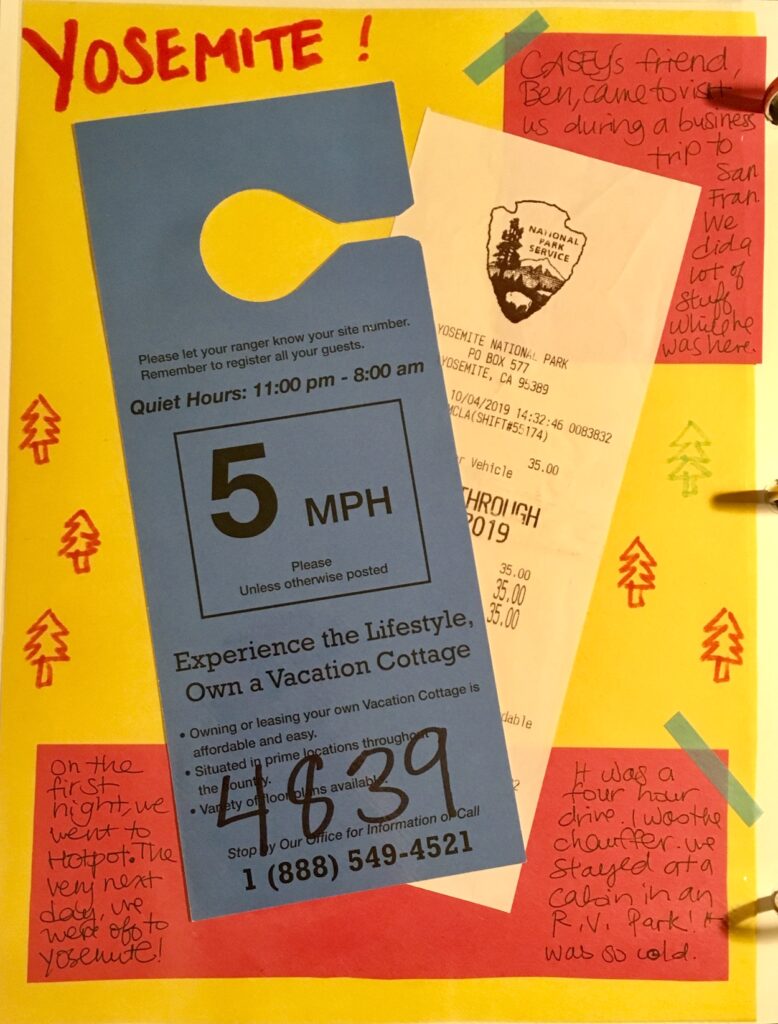 In total, we stayed two nights in a cabin at an RV park. October was already chilly in Northern California.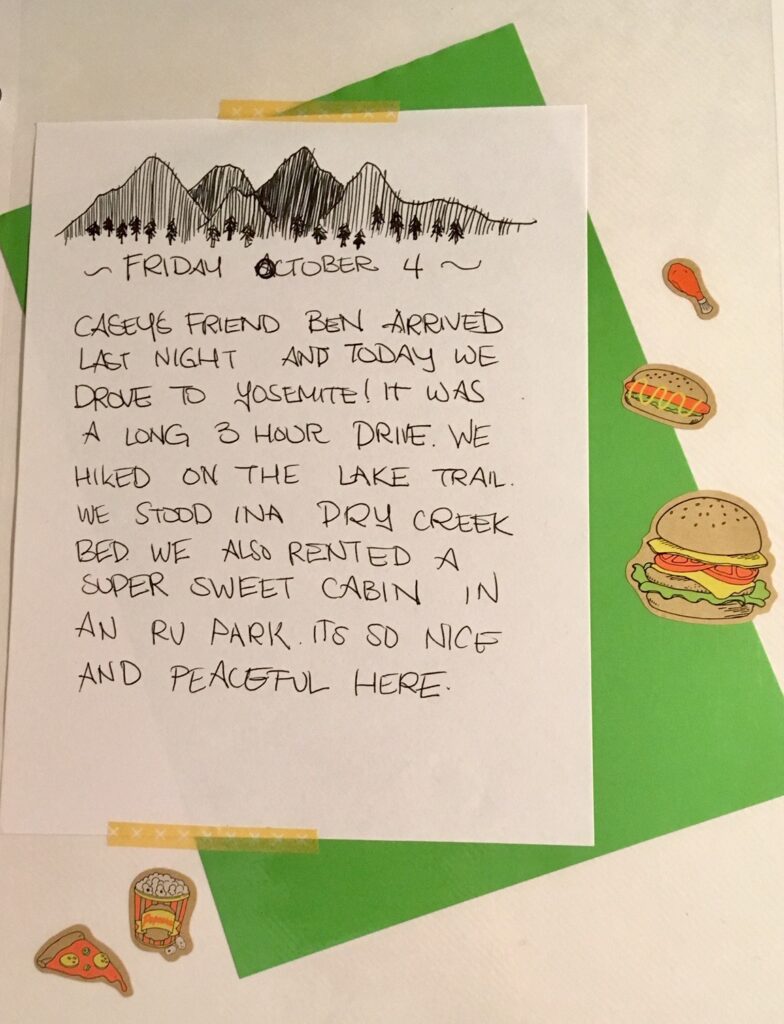 I kept both a journal and artifacts while at Yosemite. The journal was nice to have on the trail to write and doodle in, especially at the nightly traffic jam leaving the park. It was the most awful traffic jam of my life and I'm not even joking.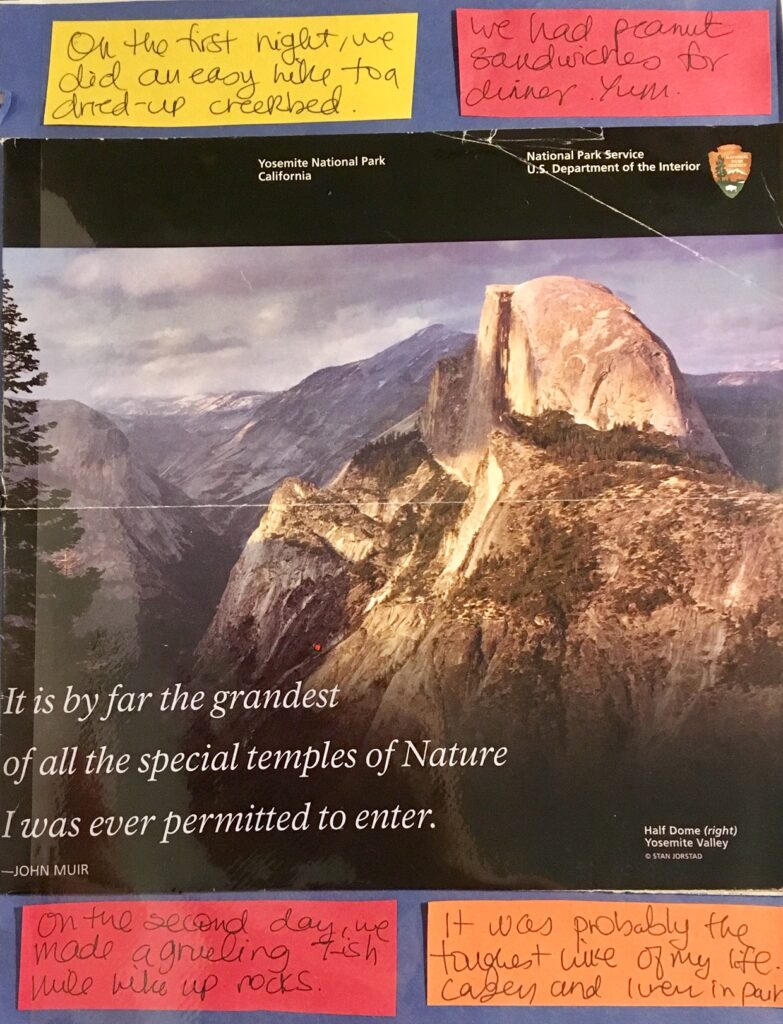 The first day was a short hike. The second day was a more difficult hike. It wasn't El Capitan thank god, however. I learned the meaning of gorp. Except I kept calling it glorp and glorb.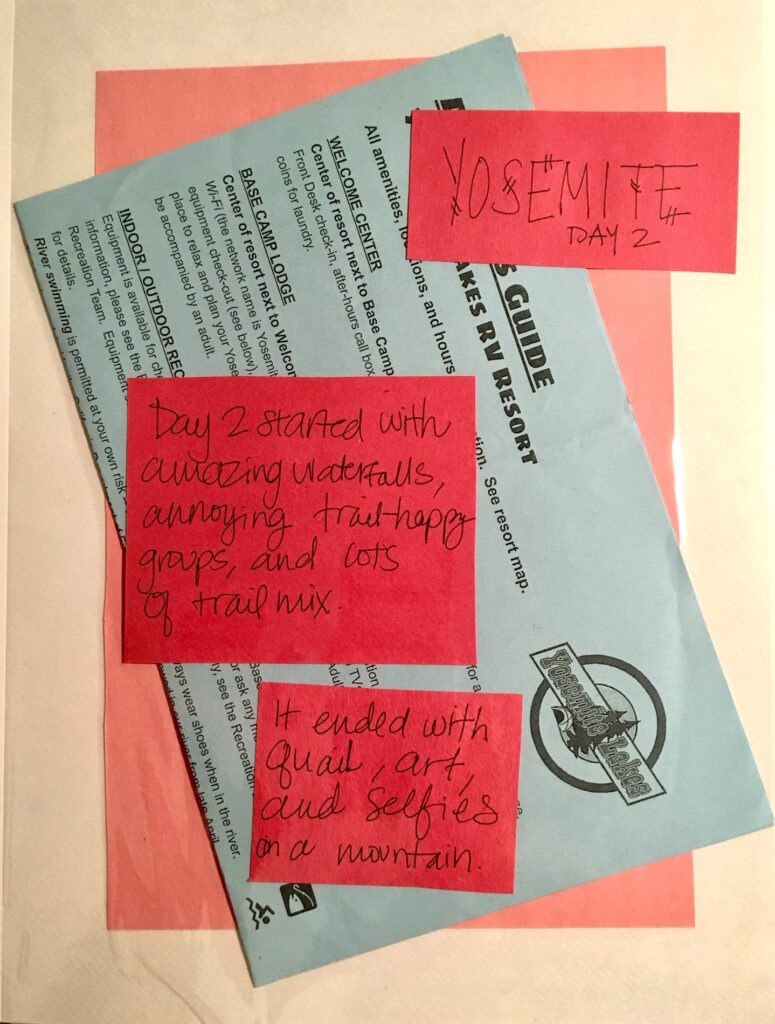 The second day ended with dinner in the nearby small town, Groveland.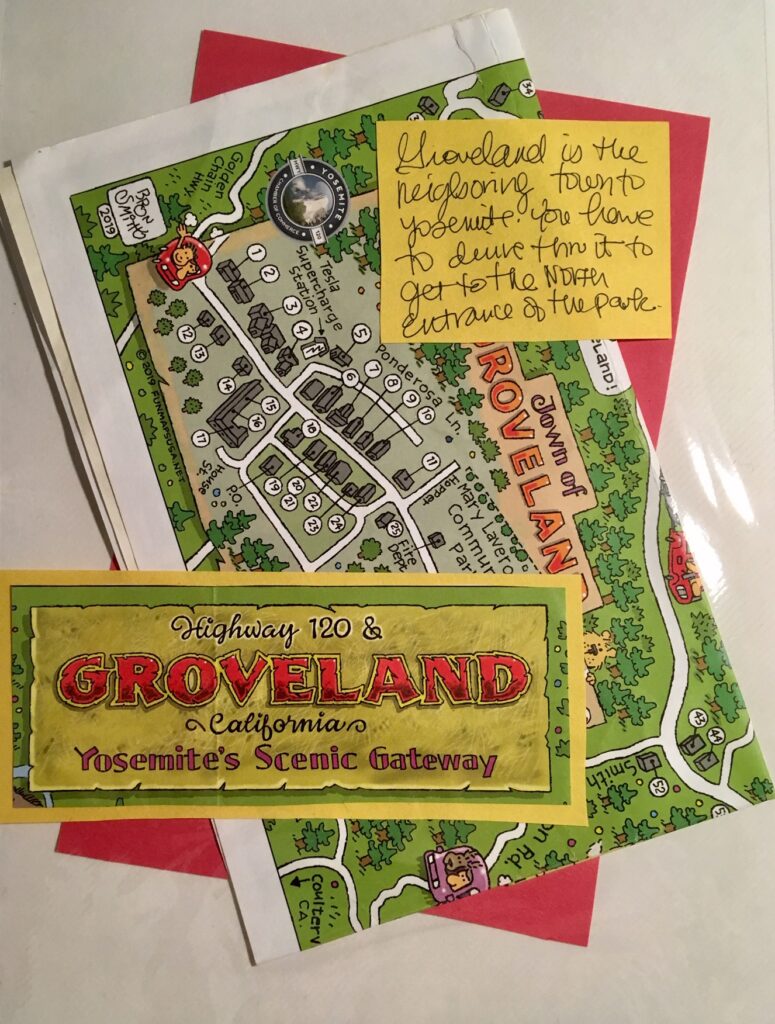 Overall, Yosemite was a great experience. I saw a lot of amazing natural rock formations. No picture could ever do Yosemite justice. However, it was indeed crowded and the trails were lined with speedy college kids in Patagonia carrying wretched conversations loudly with the backdrop of prehistoric trees and rocks. I'm not used to hiking in such crowded places and I typically avoid those kind of trails. It was difficult to contend with.