I converted to Judaism after a year-long course put together by four local temples. I found the perfect rabbi after meeting four San Jose area rabbis in the process. She was the one who also helped me convert to Judaism, and officiated our wedding ceremony.
For the wedding ceremony, we needed candles, kiddish cups, and kosher wine. I hand painted two ceramic cups that have symbols of our life and "love" written in Hebrew on the bottom.
A Jewish ceremony begins with the bride and groom walking in circles around each other, and blessings by the family and friends. Here is a photo of Rusty, Casey's mom giving a blessing, and the notes she used to read off of, which of course I kept!
Our florals were done by Bloomsters in San Jose. The chuppah was absolutely breathtaking. We couldn't have been more pleased by how quickly they set up and took it down for our short little ceremony, but also how the palette matched my vision exactly. Florists really are artists! They understood that a chuppah has to have white cloth over the bride and groom. Our florist chose tulle and ribbon, which I think is perfect.
As part of a Jewish ceremony, we signed the ketubah. Our ketubah was hand-cut by an artist in Israel and then handwritten in both English and Hebrew. The details are very delicate and the overall effect- breathtakingly beautiful.
As part of the official ceremony, we also signed the civil licenses. We found out the "quick" way to get a civil license is in Santa Cruz, just forty minute south of San Jose. Thank goodness for Santa Cruz, because getting a civil ceremony in San Jose would have taken months. Santa Cruz was a perfect pick, because that's where I had my mikveh for conversion to Judaism.
Lastly, as most know, a Jewish ceremony ends with a glass being stomped on! Our rabbi suggested using a lightbulb in a plastic bag.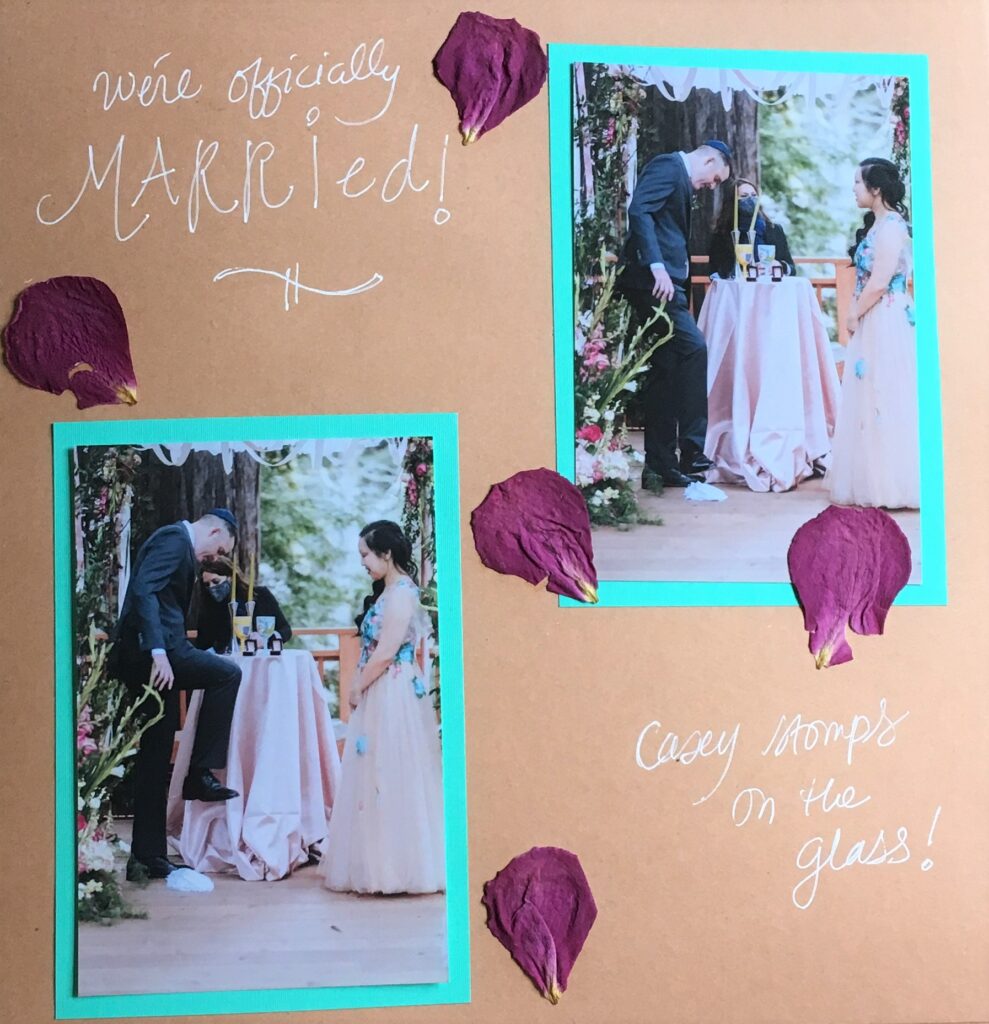 This absolutely was the wedding of my dreams, from start to finish. Do most couples talk about how amazing their wedding was, even months later? Casey and I certainly do.