I had never spent much time in New Hampshire, other than an hour stroll through Lebanon. I drove to Dover for a swim meet at the height of summer.
I really underestimated how much time it would take. It was a three and a half hour car ride and when I arrived, I was in no mood to swim. I looked at the map and realized I was almost to Boston. Oops.
The swim meet was interesting in it's own way. It was my first adult swim competition. I was the only person of color. I was also the only person with a two-piece bathing suit. I felt like I was Lady Gaga or some celebrity on the pool deck with how much I didn't blend in.
The events I was set to swim were difficult, too. Most swimmers are elderly and excel at freestyle. My events were the 50 and 100 back and fly, plus the IM. They were all back to back events. There were, at most, two heats per event, so I had to rush back to the other side of the pool and not get even a minute's rest in between events. Suffice to say, that I died on my last event and did some illegal freestyle (during a 100 m butterfly) for survival.
The swim meet was nice, but I realized that the anxiety of competitions is probably not for me. I made a nice friend who we agreed to keep in touch via Facebook. And afterwards, I got to drive to Laconia to visit my best friend!
I passed by many cute and picturesque lake-side downs on the way there. Saturday mornings in New England are just so pure. It's prime time for craft fairs and wandering around the center of town as slowly as your old people legs can take you.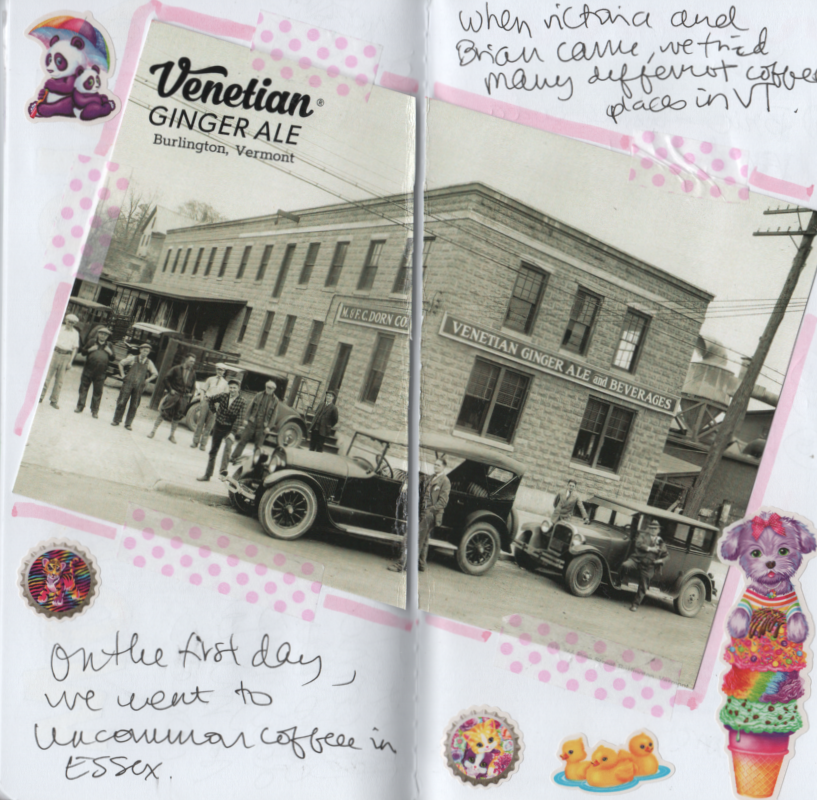 Laconia is low-key in the same way many of the understated towns in Vermont is. We spent a rainy afternoon on the beach. Now that my best friend and I are both older, it's so special to be able to visit each other's homes. Not apartments, not rented spaces, no roommates, but a place of our own. I was pleasantly surprised that there was much of my art and gifts on the wall and shelves.
She is also an amazing cook and fried fish for us. I'll make that 3.5 hour drive any day to get to be able to eat that fish again, ha.
The drive back was nice and I love just looking at the cute downtowns of small towns in New England. Vermont and New Hampshire have a different flavor, but only slightly.